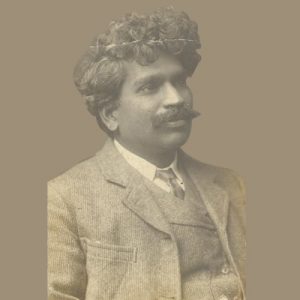 Dr. Muthu, a non-resident Indian returned from UK along with his English wife, established the "TB Sanatorium" on the Verdant Mountain-side of Pachamalai (Green Hillock) at Tambaram with 12 beds on 9.4.1928. Though he was keen to develop the hospital like the Mendip Hills Sanatorium of UK, he had to sell the property of 250 acres of land to the Government of Madras (now called as Government of Tamilnadu) on 24.3.1937, as he had to get back to England for personal reasons.
The TB Sanatorium grew steadily with the addition of Operation theatre, X-ray block, Laboratory and more wards. However, there was a brief interruption in the growth of the hospital during the World War II.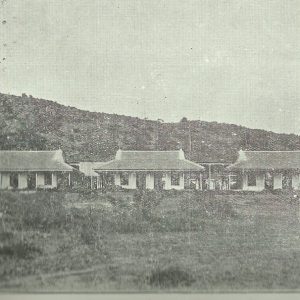 In 1947 Immediately after Independence from the British, Dr.Rajkumari Amrit Kaur, Minister of Health, the Government of India,
blessed the creation of a 17.14 acre Rehabilitation colony, which has
provision for 120 fully cured Tuberculosis patients learning printing, tailoring, book binding and rattan chair making. The last increment of wards for patients was done in 1976 and the total bed strength swelled to 776.
'Tambaram TB Sanatorium' acquired fame, attracting patients from neighbouring states of India. Patients from Sri Lanka , Burma and
Malaysia also starting seeking medical aid from the famous centre.
The Government duly recognised the importance of TB sanctuary and
sanctioned the creation of a separate Railway station on the suburban
Electric Train system called "Tambaram Sanatorium" and also a separate postal division of "Tambaram Sanatorium" (PIN600047).
Estd 1928
A 12-bedded private TB sanatorium was established in 1928 .